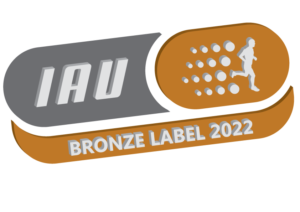 The race is recognised and graded by the International Association of Ultrarunners (IAU).
With this ultrarunning race we remember to the bus accident, what happened near Verona on 20th of January 2017, where 18 young Hungarian persons lost his life. Enikő Fehér and Balázs Vörös, sister and nephew of the race organiser, were among them.
Location of the race: 2462 Martonvásár, Brunszvik Castle Park, Brunszvik Teréz street 2.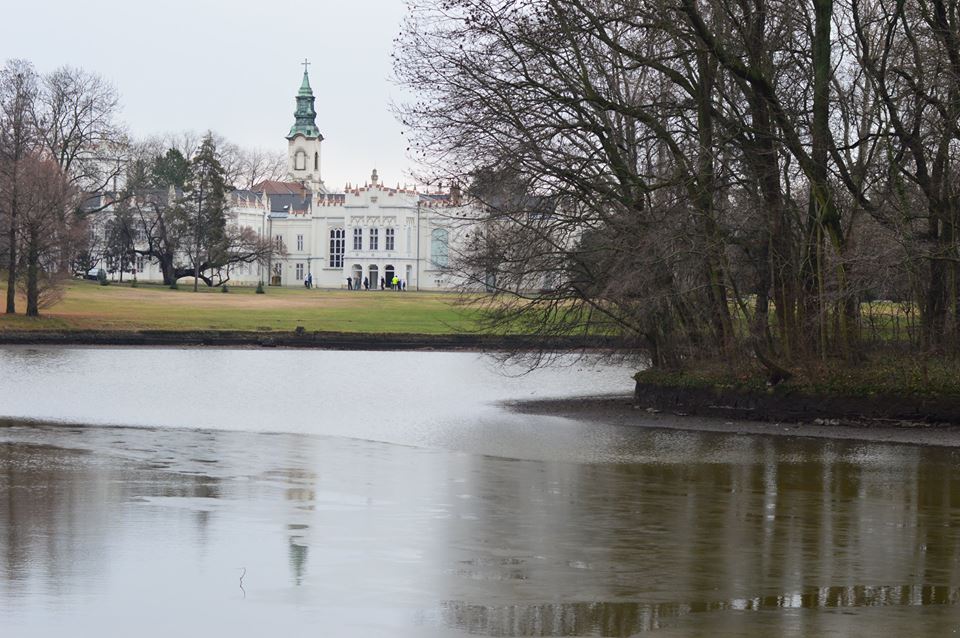 Organizer: Havasi Gyopár Running Club
Patron and and professional advisor: Edit Bérces world champion ultrarunner
Individual races:
21.1 km half-marathon, 42.2 km marathon, 50 km, 50 mile and 100 km, 6 and 12 hour
12 hour Hungarian national competition
Relay races:
6 hour: 2 person relay, man, woman and mixed

Start time and time limits:
Start time
Race
Time limit
End of race
Result
announcement time
morning 6:00
100 km
13 hour
19:00
19:30
morning 7:00
12 hour
–
19:00
19:30
morning 8:00
50 mile
11 hour
19:00
19:30
morning 9:00
42.2 km
6 hour
15:00
15:30
morning 10:00
21.1 km
3 hour
13:00
13:30
afternoon 12:30
50 km
6:30 hour
19:00
19:30
afternoon 13:00
6 hour
–
19:00
19:30
The local registration time, where you will receive the race number and time measuring chip, starts at 5 a.m.
Runners, who register to the race must be minium 18 year old, except the half-marathon, where the minimum age limit is 16 year.
The race course is asphalt covered, it is 1360 long, certified, total ascent is 4 meter.
Headcount limits
| | |
| --- | --- |
| Race | Max headcount |
| 12 hour | 50 runner |
| 100 km | 40 runner |
| 50 mile | 40 runner |
| 50 km | 40 runner |
| 6 hour | 70 runner |
| 6 hour, 2 person relay woman team | 20 team |
| 6 hour, 2 person relay man team | 20 team |
| 6 hour, 2 person relay mixed team | 20 team |
| 42.2 km marathon | 50 runner |
| 21.1 km half-marathon | 80 runner |
Distribution of the headcounts within the race events might be changed depending on the needs, however the total headcount number must not be changed.

Renumeration: first three man and woman runner will get unique medal in each age group. Every runner who finishes the race, will get finisher medal. In each race category absolute winner will be also proclaimed.
Age groups: individual
woman: younger than 35 year old, older than 35 + every 10 year, above 65 year
mans: younger than 40 year old, older than 40 year + every 10 year, above 70 year
Relay team age groups:
2 person team
below 70 year
71 year-100 year
101 year-130 year
above 131 year
We calculate the team members total age.
Registration fee /Race category

Between 1st of July 2021-
30th of September 2021
Between 1st of October 2021-
31st of December 2021
Between 1st of January 2022-
31st of March 20022
100 km single
22 EUR
28 EUR
34 EUR
12 hour single
22 EUR
28 EUR
34 EUR
50 mile single
20 EUR
23 EUR
28 EUR
50 km single
17 EUR
20 EUR
25 EUR
6 hour single
17 EUR
20 EUR
25 EUR
6 hour, 2 person team
17 EUR
20 EUR
25 EUR
42.2 km single
–
–
25 EUR
21.1 km single
–
–
22 EUR
There is no registration just before the race.Runner who has handicap get 50% disscount from registration fee. The handicap status has to be proved with local authority issued document.
Runner who is pensioner, get 25% disscount from the registration fee. The pensioner status has to be proved.
There is no registration fee for the first woman and first man of each foreign country. We want as many foreign runners as possible to come to our race.
Rules applying to the relay teams:
– One runner can be member of only one relay team
– The relay change can be performed only in the relay zone
– Every member of the team must run during the race
– Every team member can run only once
– The change must be made reachning the 3-rd hour
The registration fee contains: a big plate of pasta on the evening Pasta Party the day before the race, start number, chip timing, measurement of not full round, the fee of professional first aid team, cost of refreshing food and drinks, warm food after the race, finisher medal and renting fee of a Brunszvik Castle Park. By payment of registration fee the runner, one accompanying person and one coach can enter into the park area. Any other person, family member, friend etc. must pay the official entry fee of the park. (approx. 3 EUR/adult, 1,5 EUR/child, pensioner etc.).
The registration fee has to be paid into the bank account of Havasi Gyopar Running Club, which is IBAN HU20 1174 2111 2533 8955 0000 0000. Please write in the comment your name or your relay team name and course name. If the registration fee will not appear max within 7 days after your online registration on the bank account given above, your registration will be cancelled. Cancelation: cancelling the participation on the race can done until 31st of March 2022. The registration fee will be payed back -2 EUR. Registration to the race is open till 7th of April 23:30.
Change room, toilet, free parking place will provided for the runners. Shower possibility will be also assured at 300 m distance from the race field.
Professional first aid stuff will take care of the runners during the race. Ambulance doctor, emergency medical technician, emergency ambulance car and driver will be available.
Time measurement will be chip based, assured by Darktiming. Two time measuring carpet will register the runners crossing on the two further end of the course.

Local accomondation possibilities in Martonvásár:
Macska Pension: 2, 3, 4, 5 person apartments. www.macska-panzio.hu, place for 40 person in total.
Ludwig Hotel: 5 of 2 person, 2 of 4 fős, 1 of 6 person and 1 wellness 2 person apartman. www.ludwighotel.hu, kb. 26 person can find accomodation here!
Both two places are very close to the location of the race, 5 and 2 minute walk.
The runner who will not show sportive, fair attitude towards any other runner or organizer will be disqualified.
Every runner will participate on the race on his own responsibility! The race organisers do not take over any responsibility on the eventual health issue of the runner.
We keep up the right for changes of race rules!